Meet The Partners: Biotechnical Educational Centre Ljubljana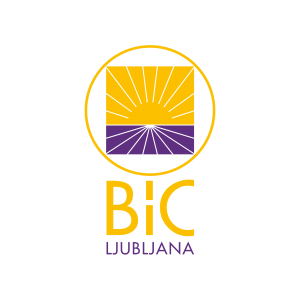 The D-Tasting project, a cutting-edge initiative focusing on reshaping and innovating vocational
education and training (VET) in the Food and Wine sector, is proud to work in collaboration with prestigious partners who share our vision. Today we want to highlight our Lead Partner: the Biotechnical Educational Centre Ljubljana (BIC Ljubljana).
BIC Ljubljana, one of Slovenia's largest educational centres, stands as a shining example of
commitment to vocational education, offering an array of programs covering fields such as veterinary practice, food technology and nutrition, biotechnology, nature protection, hospitality, and tourism.
The Centre encompasses four schools – the General Upper Secondary School and Veterinary Technician School, the School of Food Processing, Vocational College, and the Inter-Company Training Centre. Through these schools, BIC Ljubljana provides training for professionals working in companies, food and catering establishments. They offer a range of courses, including culinary workshops for children, ensuring learners of all ages have access to high-quality education and training.
Innovation runs deep in BIC Ljubljana. They have launched several noteworthy initiatives, such as a school veterinary clinic, a school microbrewery, a school tourist agency, and the Culinary and Tourism Centre KULT316. The latter is a unique blend of educational practice and real-world experience in hospitality, tourism, food technology and nutrition. In 2020, they opened EcoHouse BIC Ljubljana, a wooden, almost zero-energy school building for students in the nature conservation technician programme.
BIC Ljubljana's commitment to continuing professional development, coupled with its dynamic approach to learning and its innovative initiatives, aligns closely with the ethos of the D-Tasting project. They play a crucial role in our joint effort to support teachers and trainers in the 'new normal' of the post-COVID-19 era, develop innovative e-learning solutions, and identify, develop, and certify new digital skills that emerged during the pandemic.
For more info visit: https://www.bic-lj.si/biotechnical-educational-centre-ljubljana
Together with BIC Ljubljana and our other partners, we are committed to transforming vocational education and training in the Food and Wine sector, furthering the EU's Farm to Fork Strategy, and helping foster a sustainable and resilient society.
Stay tuned to learn more about our other project partners in the coming weeks.
For more information about the D-Tasting project, please visit our website at https://www.dtasting.eu/.